Jurnal Penelitian Karet
JURNAL PENELITIAN KARET (Indonesian Journal of Natural Rubber Research, p-ISSN : 8052-808X ; e-ISSN : 2503-0469) is accreditated national journal based on the Certificate of Accreditation Number 703/AU3/P2MI-LIPI/10/2015 and Decree of Indonesia Science Institute Number 1215/E/2015 dated October 30, 2015. Jurnal Penelitian Karet is published by Pusat Penelitian Karet - PT. Riset Perkebunan Nusantara.
View Journal | Current Issue | Register
Warta Perkaretan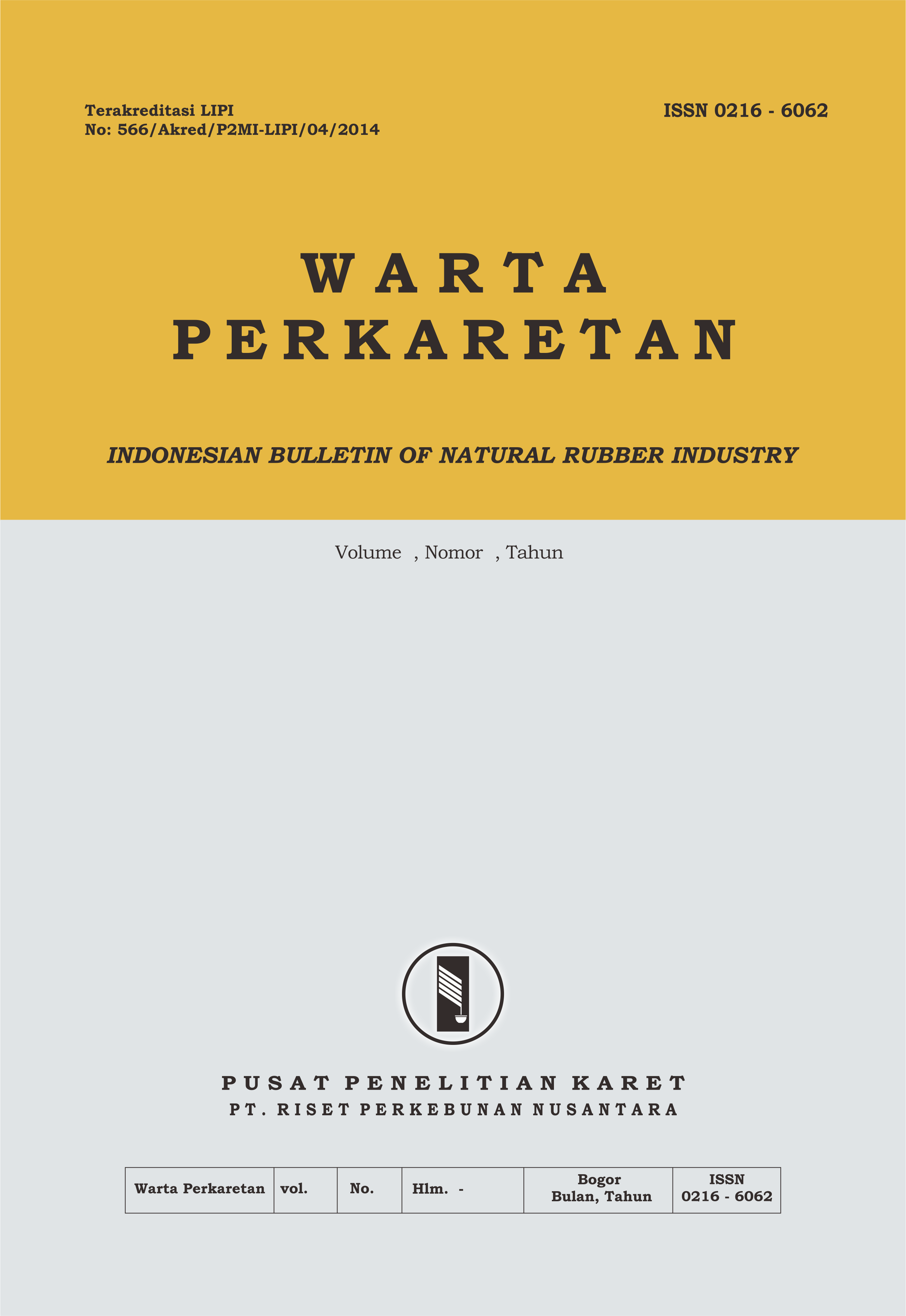 Warta Perkaretan mulai diterbitkan oleh Pusat Penelitian Karet Perkebunan Sungei Putih, Asosiasi Penelitian dan Pengembangan Perkebunan Indonesia (AP3I) pada tahun 1985 dengan No. ISSN: 0216-6062. Selanjutnya sejak tahun 1993 Warta Perkaretan berganti nama menjadi Warta Pusat Penelitian Karet yang diterbitkan oleh Pusat Penelitian Karet Sungei Putih berdasarkan Surat Keputusan Lembaga Ilmu Pengetahuan Indonesia (LIPI) No. 6837/V.2/KP/93 dengan No. ISSN: 0852-8985. Dengan adanya reorganisasi di Lembaga Penelitian Karet, majalah berubah nama kembali menjadi Warta Perkaretan pada tahun 2004. Warta Perkaretan telah terakrediasi LIPI sejak tahun 2014 dengan No: 566/Akred/P2MI-LIPI/04/2014.